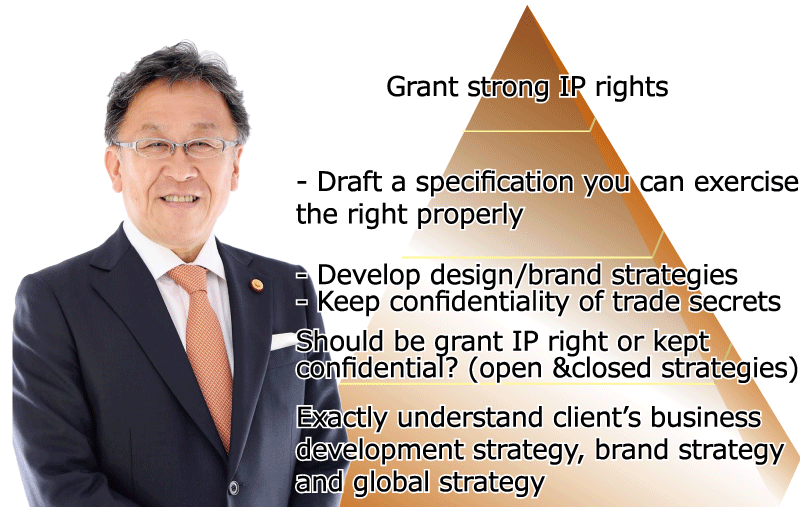 Piramide International is a new corporation established on October 2016. We name this firm after Italian word for "Pyramid", with a concept of dealing with all things relating to IP; literally everything, from "finding business opportunities" to "creating IP assets contributable intellectually to the business".
We are a vibrant and wise team of qualified professionals, including attorneys and support staffs, to meet the new IP demands of our local and foreign clients based on broad experiences with searches, registrations, prosecution, and maintenance relating to IP rights.
We will help our clients make successfully secure and maximize their IP rights wherever they are and whatever your business plans are, and no matter what field of technology or what countries our clients are involved in.

, Representative